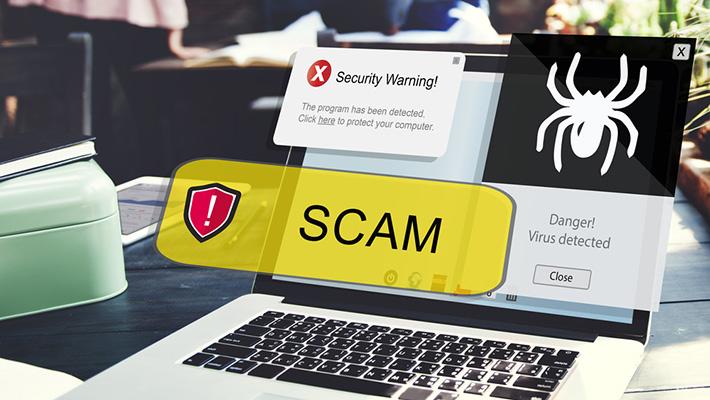 7 Tips To Spot A Dodgy e-Commerce Website...
These days it is easier than ever before to produce a slick-looking website in a couple of days, if not just a matter of hours. This means that every day there are new online stores being created, often with offers that look too good to be true.
We have no intention of naming and shaming any particular stores as they tend to come and go all the time. Instead, we have decided to share our knowledge obtained from over 8 years of experience in the world of e-commerce.
We offer this guidance to you, to help you make the best-informed decision you can and minimise your chances of being scammed...
Tip #1 - If it appears too good to be true, it probably is.
Tip #2 - Can you easily contact the company? Do they have a phone number and email support? Or do they just hide behind a generic contact form?
Tip #3- How long has the company been in business? Does this tie-up with the number of reviews they have? How come a company that is only 6 months old has thousands of reviews already?!
Tip #4 - Do they have reviews from customers? If so, are they genuine? Ask yourself the following questions. The more you answer yes, the more likely they are to be fake reviews...
Are they all 5 stars?
Do they have a published date? If so, are they all the same?
Do they all have photos included? (photos are good but genuine reviewers rarely leave photos)!
Do they even reference the correct product or company in question?
Are they written in constantly poor English? (probably purchased abroad)
Are most reviews very short and vague (e.g. "great product")?
Tip #5 - Does their About Page actually provide any detail about them? Or is it just generic copied text?
Tip #6 - Are they based outside the UK? Not necessarily a bad sign as good companies exist everywhere but your delivery times and purchasing rights could be significantly affected.
And finally....
Tip #7 - Always do your research on a company if you are not sure. This includes doing a search on Google for "company name reviews". Probably the best single source of credibility is TrustPilot. Simply head to their site https://uk.trustpilot.com and then enter the exact name of the company you are researching. You may be surprised as to what you might find...
Happy researching and good luck!
Rich.
Wireless Gadgets