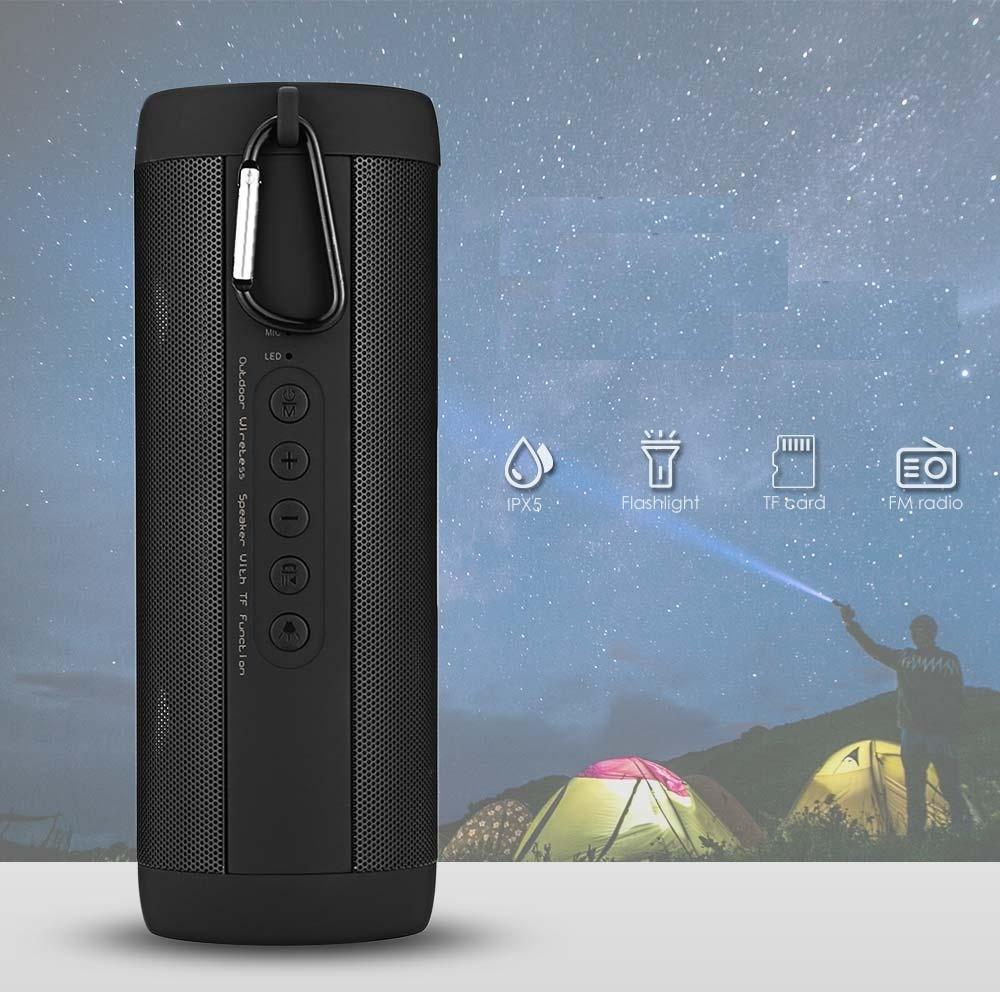 Tips to get the best out of your Wireless Headphones
Charging Your Speaker:
The charging port is under the rubber tab at the torch end of the speaker unit.
You can plug one end of the included USB Charging Cable into the charging jack,
while plugging the other end into a USB port on your computer, or any other USB
charging device.
When charging, a red LED light will illuminate to indicate that the unit is
charging. The red light will turn off when your unit is fully charged.
The internal battery of your speaker takes approximately four hours
to charge when completely drained.
Pairing Your Speaker:
In order to pair your Bluetooth audio device to your Bluetooth Speaker for
the first time, follow the steps below:
1). Make sure your Bluetooth audio source is held within three meters of your speaker.
2). Press and hold the power switch on your speaker to power it on. The
LED light will blink blue to indicate that you have entered pairing status.
3). Go to the Bluetooth Settings of your Bluetooth audio source
4). Search Bluetooth devices and select "T2" when it appears after a few seconds
5). Once paired, the blue LED light will be solid and you can use your
speaker to listen to audio from you Bluetooth sound source.
Rapid blinking blue LED: Bluetooth not connected. (Ready to pair.)
Solid blue LED: Bluetooth connected
Operating Your Speaker:
You can use this item with a tablet, notebook or any type of Bluetooth
Smart phone to stream music and enjoy hands free calling.
Please note "Tuner mode" is the radio mode
In order to get the best results when using the device, please follow these instructions
Power ON/OFF with a long press of the Power/Mode button
Short press the Power/Mode button to cycle through the different modes (Line In/Bluetooth/Radio)
Long press Play/Pause button (4th button down) to tune in to FM radio stations
Press + to access the next track in playlist or next radio station. Press and hold + to increase the volume
Press - to access the previous track in playlist or previous radio station. Press and hold - to decrease the volume
Press Phone button to activate the speaker phone function. When music is already playing, press to pause, and then again to play
Press Phone button once to accept call. Long press to reject call.
Press the torch button to turn on. Press again for flashing mode and then again to turn off.
HAPPY LISTENING!!
Thanks,
Rich.